Féetillante
12.5% Vol.
By marrying bubbles and Absinthe, Ernest Hemingway had invented a formidable cocktail, called "Death in the afternoon". No risk of staying there with the "Féetillante": it will keep you going all night long.
Quality sparkling wine, made according to the traditional method, flavoured with La Valote Martin absinthe from the Val-de-Travers.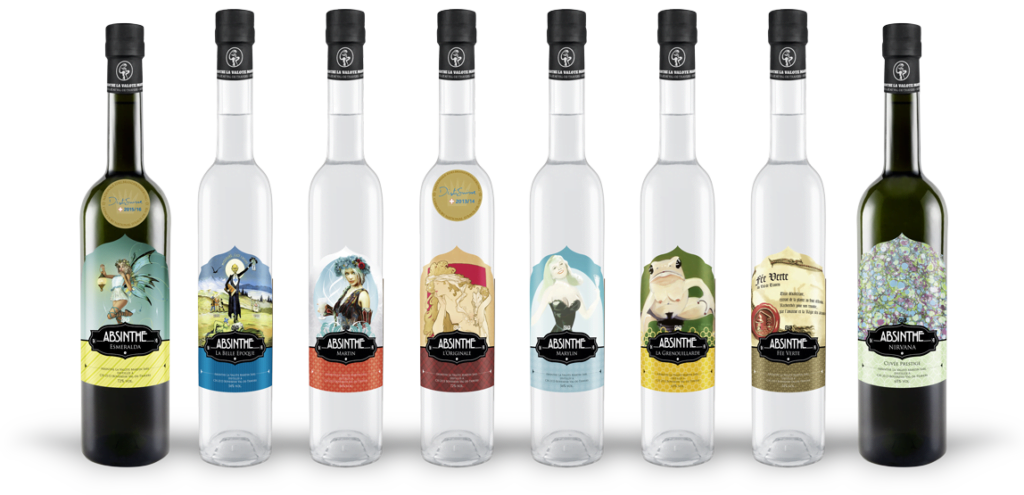 The Absinthe Esmeralda 72° Vol. has been honoured at the National competition Distisuisse in Bern, with a Gold Medal 2015-2015!
Furthermore, the Nirvana and the Grenouillarde presented by La Valote Martin each got a silver medal.
The Absinthe L'Originale 72° Vol. has been honoured at the National competition Distisuisse in Bern, with a Gold Medal as
best Absinthe 2013-2014!
Furthermore, the 6 other Absinthes presented by La Valote Martin each got a silver medal