The story of La Valote 
Martin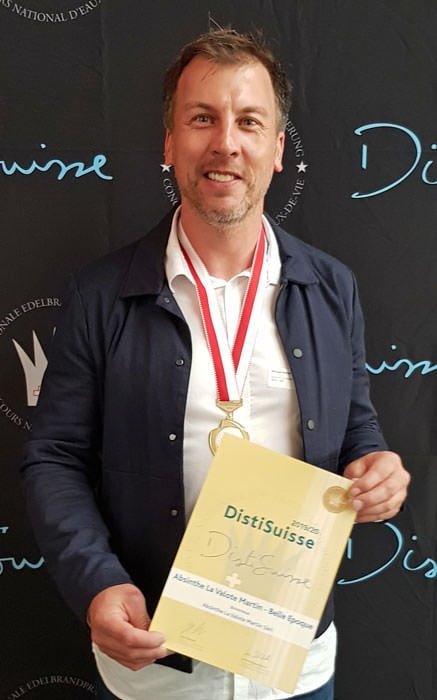 Its secret: the love of a product, of a story and of a region. Distilled in Boveresse (Switzerland), this crystal clear Absinthe has an exquisite flavour. Its aroma is made up of 10 different herbs (grande wormwood, petite wormwood, Melissa, hyssop, peppermint), grown, for the most part, in the Valley of Val-de-Travers. This is the region where the "Green Fairy" was first born in 1760. The production of Absinthe (plant cultivation, drying and distillation) has largely contributed to the region's economic growth.
By 1910 the Fairy was forced underground with the implementation of the 1908 Swiss Government Act that banned the production of Absinthe; hereby creating the myth that still lives today.
Many local clandestine distillers kept the tradition alive throughout the 20th Century. Francis Martin was one of them. When the ban was lifted in 2005, Francis jumped at the chance to share his passion for the "Green Fairy" with a wider clientele, in order to produce it legally and to maintain its distillation in its home region. His recipe has not changed; absintheurs appreciate it as ever before. The eldest among them can often be caught saying that it reminds them of the Absinthe of their youth. In 2014, Francis' son Philippe, takes over the distillery and will carry on a family know-how tradition.